Brake Service Fox River Grove
Brake Inspections, Brake Repair and Brake Pad Replacement service
Stay Safe on the Road With Our Brake Repairs
Brakes are your first line of safety on the road. That's why Discount Muffler, Brake & Automotive provides Fox River Grove residents with dependable and affordable brake repair and replacement services. Our ASE-certified technicians can perform most repairs the same day you bring your vehicle to us.
Our Brake Services Include:







Signs your Fox River Grove vehicle needs brake repair
The longer you wait to rectify your braking issues, the more costly the repairs usually are. Any reputable shop will recommend that you have your brakes inspected annually or as soon as you notice any of the following conditions –
• Does your brake warning light come on when you are driving?
• You hear a grinding or squealing sound when braking
• Your rims and wheels begin appearing dirtier than usual
• You feel a pulsation or sponginess in your brake pedal
• Does Your vehicle start to shake or pulse when your braking?
Why regularly scheduled brake service is essential: In one word: Safety! In order to effectively stop your vehicle, your automotive brakes should always be in operating order and not worn down to the rotors. We highly recommend having your brakes inspected at least twice a year. An easy way to do this is to, just ask us to run an inspection next time you are in for an oil change! Considering that this is a system that you use daily, it is highly important that you make sure not to ignore any sort of issues. Remember, the longer you wait to rectify your braking issues, the more costly the repairs usually are. 
Brake Components & Services We Provide
Anti-Lock Brake System
Your vehicle's Anti-lock Brake Systems (ABS) ensure that the wheels don't stop rotating during braking, preventing the car from skidding and offering the driver greater control. If your ABS light comes on, visit Discount Muffler, Brake & Automotive as soon as possible and we will provide you with a FREE inspection. 
Brake Hoses & Brake Fluid
A brake hose is a tube that carries pressurized brake fluid from the master cylinder to the brakes. A crushed hose can cause a lagged or slow brake, and a leak in the hose can cause the brake, or the entire brake system, to fail. A brake hose isn't something that needs to be replaced often but should be replaced at the first sign of cracking or wear and tear. Over time air can get into brake fluid which can cause it to become corrosive. Ask one of our technicians today about having your brake fluid flushed.
More Automotive Services Available Near Fox River Grove
In addition to performing brake service for all makes and models of vehicles we also offer the following automotive services at our 3 locations.
Oil Change & Maintenance
Same day oil changes and general automotive maintenance.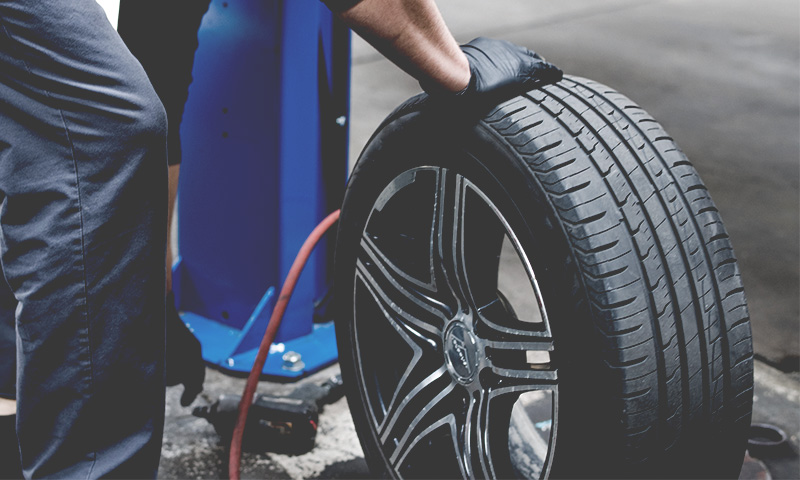 Steering & Suspension
Shocks and struts, Ball joints, Springs, Chassis repair, Tie rods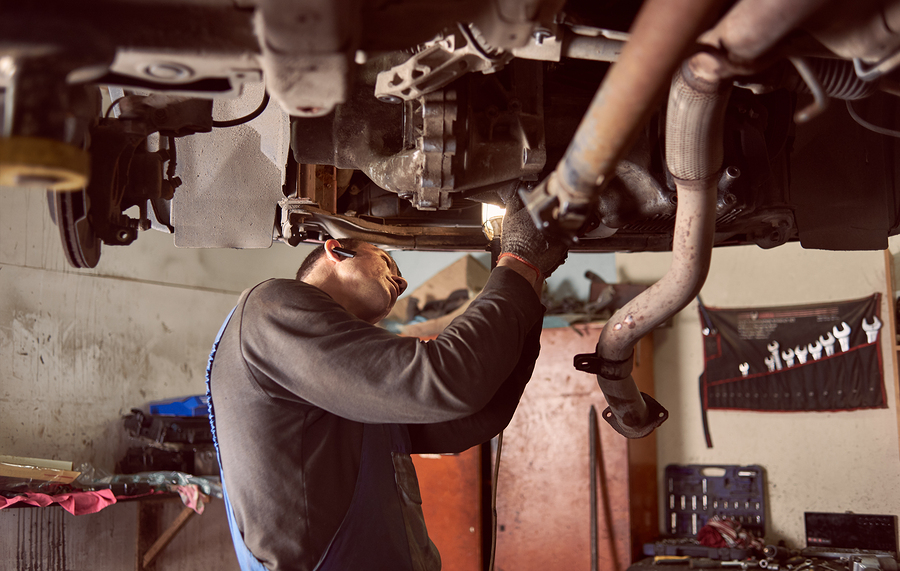 Exhaust Systems
Our technicians can install custom exhaust systems, new mufflers, pipes, and catalytic converters.
Full Service Auto Shops
Satisfaction Guaranteed
Discount Muffler, Brake & Automotive
Discount Muffler, Brake & Automotive
80 E Berkshire
Crystal Lake,
Illinois
60014
Carpentersville
Discount Muffler, Brake & Automotive
1695 Rte. 25
Carpentersville,
Illinois
60110